What we do at Corporate Citizenship. Our approach to corporate responsibility is rooted in clear insights and a simplified approach to deliver long-term value for business and society; we have a proven track record for more than 20 years working with a diverse range of clients, from smaller, innovative, independent organisations to large blue chip, global companies.
We believe that all businesses can play a part in addressing social and environmental challenges around the world. With this in mind, we make no exclusions based on a client's industry, sector, history or reputation. We are transparent about the clients we work with and reserve the right to abstain from certain projects or end a working relationship, if the client does not appear willing to take steps towards addressing their impact on the environment or society at large.
Our Services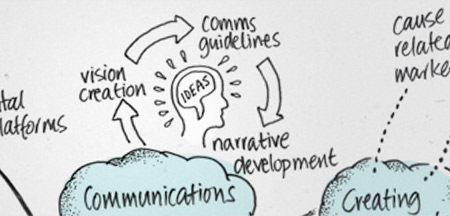 We cover all aspects of corporate responsibility and sustainability: consultancy, strategic development, engagement, reporting and assurance. We constantly evolve our range of services to meet the changing needs of business, including pioneering recent work on tax and corporate responsibility and integrating sustainability with brand management.
Find out more