Co-Authored with: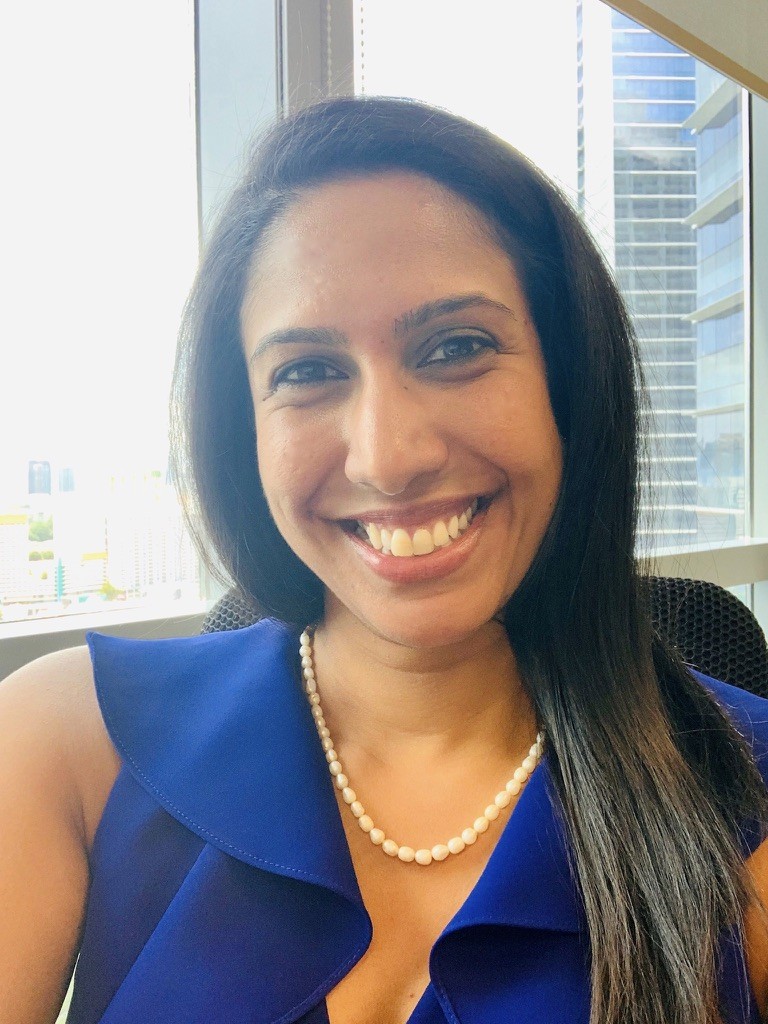 Priya Sethuraman, Founder, Aquabaleno
The United Nations have estimated a $12 trillion financing gap to achieve the UN Sustainable Development Goals by 2030. This can only be achieved by harnessing the potential of the global financial system which captures at least $200 trillion of private financial assets. The support and access to capital in financial markets is a key lever in accelerating the speed and scale of sustainable development.
Singapore has a long history as a trading and financial hub in the region. Having acknowledged the countries susceptibility to climate risk, Singapore is now building on this strength to position itself as a leading hub for sustainable finance.  In particular, the Monetary Authority of Singapore (MAS) has ambitions to "play a useful role in catalysing sustainable and green finance in the region".
In pursuit of this ambition, On 24th November MAS announced the launch of the world's first Green and Sustainability-Linked Loan Grant Scheme (GSLS). The GSLS takes effect on 1st January 2021 and is part of a broader MAS Green Finance Action Plan which already includes a Sustainable Bond Scheme. The GSLS encourages financial institutions to enter and create efficient markets for sustainability linked products. SMEs potentially discouraged by external dependencies, are also incentivised to build out frameworks which include design, conceptualisation and assessment of sustainable finance solutions.
"There has never been a better time to access sustainable financing with the incentives this scheme offers"
The announcement comes with the backdrop of the COVID-19 pandemic, which has certainly impacted the market for sustainable finance, but overall demand for sustainable bond and loans continues to grow exponentially, totalling over US$472 billion in the first nine months of 2020.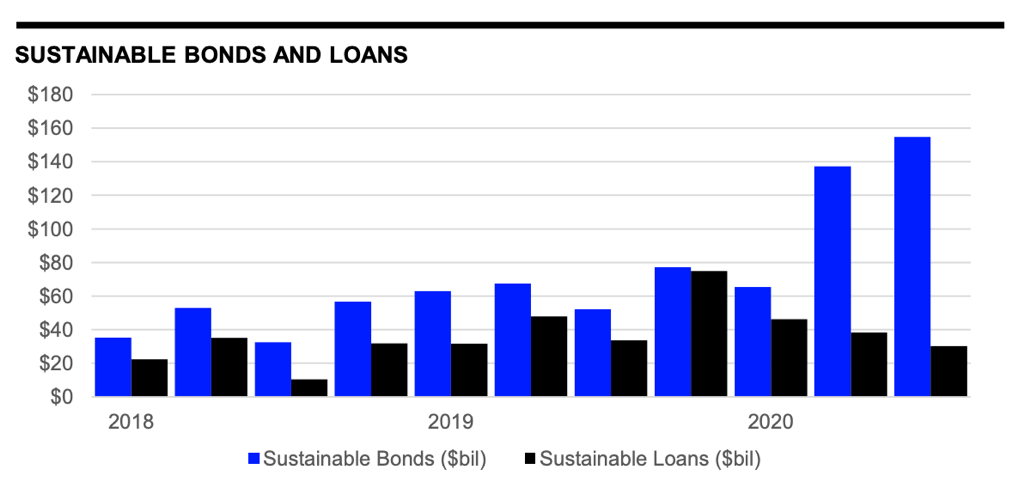 Source: Refinitiv; "Sustainable Finance Review – First Nine Months 2020"
What is a green or sustainability linked loan?
Green loans are loans where the proceeds must earmarked only be used to finance pre-defined, eligible green projects. For example, projects for renewable energy or green buildings. They are underpinned by performance measures, which must be monitored and reported to loan participants.
Sustainability linked loans (SLLs) are loans where the proceeds must serve to promote the overall sustainability profile of the company. This means that the loan can be used for general business activities rather than having proceeds segregated and tracked towards pre-defined projects. However, SLLs must be; 1) Aligned to the borrower's overall sustainability strategy, 2) Linked to suitably ambitious and meaningful Sustainability Performance Targets (SPTs), 3) Transparent in relation to data and performance of SPTs and 4) Verified by an external reviewer.
SLLs are an attractive option for companies to demonstrate to stakeholders their commitment to progress on a sustainability strategy and be incentivised to do this with cheaper funding. Lenders can tailor the margin repayment schedule, ratcheting down funding rates as SPTs are met.
Why is this exciting for Asia?
The MAS scheme isn't just exciting for companies based in Singapore. It invites companies across Southeast Asia to begin or advance on their sustainability journey, significantly lowering barriers to enter the market. The MAS announcement creates a new wave of opportunities, incentivising:
Onshore OR Offshore lenders (opening up cross-border investment opportunities)
International consultants with a Singapore presence offering sustainability assessment and advisory work
SMEs and Individuals, spurring innovation and competition for sustainable businesses
Talent, accelerating demand and capacity building for sustainability professionals
Thanks to the MAS, banks and SMEs can defray between S$100,000 and S$180,000 of their external sustainability advisory and assessment provider costs over a 3-year period. Whether a company is at the start of its sustainability journey or already has well developed practices there has never been a better time to access sustainable financing, and reduce their cost of capital, with the incentives this scheme offers.
Judging from the surge in growth of the Singapore green finance market, topping U$6.2bn in 2019 (ASEAN Green finance market 2019, Climate Bonds Initiative), there is no doubt about the growing demand for sustainability linked products, as a mechanism to incentivise sustainability performance improvement in companies. With the MAS announcement, we are witnessing an exciting transformation of the financial sector deploying meaningful capital to promote sustainable development in one of the world's fastest growing regions.