Social responsibility is fundamental in EDP's strategy. For this reason, the company invests more than €30 million a year, supporting more than 500 social responsibility projects spread across the 30 countries where it operates, with the aim of improving the lives of local communities. EDP contributes to the sustainable development of these communities, investing in its own and collaborative initiatives, donations and volunteering, based on the five main axes of its global social investment programme EDP Y.E.S – You Empower Society: Energy, Planet, Skills, Culture and Community.
Fair energy transition is the focus of EDP Y.ES., to which about 45% of the investment in social impact is destined until 2025. These projects include support for energy inclusion and access to clean energy; support for communities impacted by the closure of thermal power stations; protection of the natural heritage and biodiversity; and for projects to promote energy efficiency and renewable energies, contributing to decarbonisation and the fight against climate change. In common, these projects share the ambition to promote a fair energy transition without leaving anyone behind, reflecting EDP's own strategic goals of being carbon-neutral by 2025 and 100% green by 2030.
Culture is also an important area of intervention for EDP, whether through support for young artists, or through the promotion of exhibitions and events that consolidate cultural activity. EDP's three foundations – in Portugal, Spain and Brazil – are important vehicles of execution of the EDP Group's social responsibility projects. In parallel, and recognising the need to continue supporting projects that respond to other social needs of local communities, part of the annual budget is earmarked for investment in such topics as training, health, social inclusion and response to emergency situations. A2E CSR Fund
Learning from our projects at EDP
A2E CSR Fund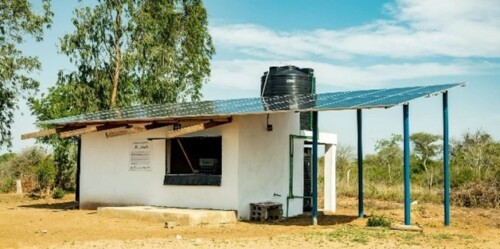 EDP promotes sustainable energy for all, with a focus on countries with low electrification rates, through donations to organisations to support sustainable and clean energy projects in the areas of education, health, water and agriculture, business and community.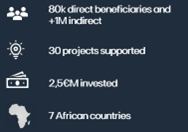 Energy Inclusion Programme
With the Energy Inclusion Programme project, EDP offers energy efficiency and saving solutions to low-income families, bringing more thermal comfort to their homes. For this, partnerships are established with social institutions that are close to this target audience, to act as intermediaries. Solutions include the installation of more efficient equipment, or even self-consumption solar panels. In addition, EDP will also promote energy literacy, by educating families about habits and behaviours that promote energy savings in daily life.

Keep it Local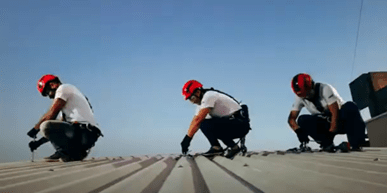 A social programme aimed at mitigating rural flight – supporting young people at risk of labour exclusion and low employability, through training and acquisition of new skills that enable them to work in the renewable energy sector, specifically in the installation of solar panels and wind energy. The initiative takes place in several countries where EDP is present, such as Brazil, Colombia, USA, Italy, Poland and Spain.
Learn more about EDP's A2E programme and the projects of its various editions at EDP YES/A2E Fund
Find out more about EDP's Energy Inclusion Programme at: EDP YES/Energy Inclusion
Discover more about EDP's social investment projects at EDP YES | edp.com
Read EDP's 2022 social investment report at Social Investment Report 2022_EN.pdf (edp.com)
Author: João Campos, Social Impact Coordination – EDP