The number of social issues facing businesses are vast and expanding, reflecting the constantly evolving societal context businesses operate in. Yet, despite increasing pressure for businesses to take a leadership role in addressing societal issues, companies are struggling to measure, manage and report on their material social issues.
In response, Corporate Citizenship, Part of SLR, collaborated with the UN Global Compact Network Singapore (GCNS) to research the challenges companies face when tackling the 'S' in ESG. Based on rich insights gathered from stakeholders across sectors and industries, the study sheds light on the local context and challenges in place for companies operating in Singapore.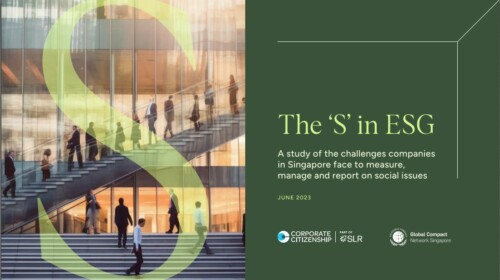 Download the study to find out more.