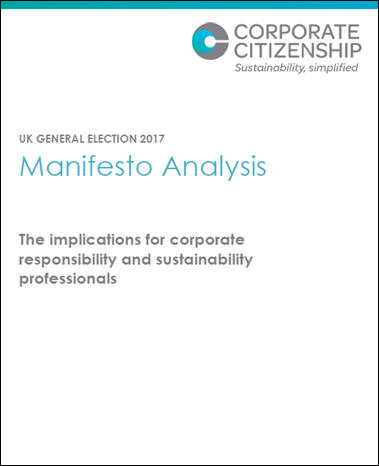 May 2017
The result of the 2017 UK General Election will have significant implications for corporate responsibility and sustainability professionals. Corporate Citizenship has analysed a selection of manifestos to understand what parties are promising on certain issues.
This report includes an overview and analysis of the main trends, alongside summaries of the key commitments in the manifestos of the Conservative, Labour, Liberal Democrat and Green parties.
Click here to download the report.