 1713
MILESTONES
Hans Carl von Carlowitz coins the term 'sustainability' – Nachhaltigkeit – in response to Saxony's disappearing forests. 1799
MILESTONE
Robert Owen takes over New Lanark Mill in Scotland, working to improve employee welfare and instituting an eight-hour day. Owen later travels to America to begin a utopian experiment in the community of New Harmony. 1811
DRIVERS
The Luddite movement begins, as British workers protest automation in the textile industry and the loss of skilled jobs.
1819
DRIVERS
Great Britain's Cotton Mills and Factories Act starts to regulate industrial production. 1833
DRIVERS
Great Britain abolishes slavery and begins pressuring other nations to do the same. 1886
DRIVERS
The US Supreme Court holds that the Fourteenth Amendment applies to corporations, guaranteeing constitutional protections to corporations. The ruling establishes the concept of "corporate personhood" in law, and paves the way for corporate political spending to be protected under freedom of speech. 1890
George Cadbury builds Bourneville and the Lever Brothers found Port Sunlight, to house workers for their respective factories. 1900
Wealthy business owners, such as Andrew Carnegie and John D. Rockefeller, embark on expansive philanthropic efforts.
1917
Corporations subscribe more than $18 million to the American Red Cross during a fundraising campaign. F. Emerson Andrews, the early historian of corporate giving, pin-pointed 1917 as the year in which corporate contributions first reached a substantial total in the history of American philanthropy.
1920
DRIVERS
Following the horrors of the First World War, the League of Nations is founded at the Paris Peace Conference. The International Labour Organisation adopts the first six International Labour Conventions, including hours of work, , maternity protection, minimum age, unemployment and night work for women and the young. 1924
CORPORATE CONTROVERSIES
Five refinery workers die "violently insane" from heavy lead toxicity at a Standard Oil refinery. News surfaces that seven other workers had died previously at GM and DuPont plants. New York and other cities and states ban leaded gasoline.
1928
DRIVERS
The US Public Health Service begins checking air pollution in eastern US cities, reporting sunlight cut by 20 to 50 percent in New York City.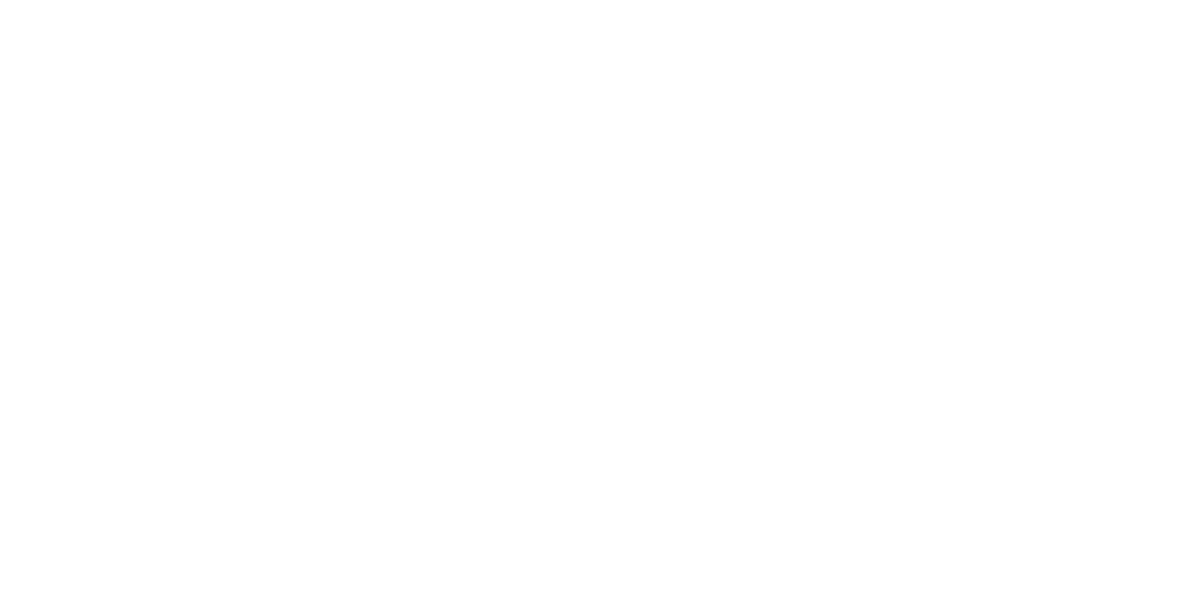 1929
DRIVERS
The Wall Street Crash marks the beginning of the Great Depression, which leaves millions unemployed and destitute, and ignites debate over corporations' responsibilities to their shareholders and other stakeholders.
1937
MILESTONES
The term "greenhouse effect" is coined by Glen Thomas Trewartha, an assistant professor of geography at the University of Wisconsin. 1939
DRIVERS
The Second World War subsumes business into war production. Consumer goods are scarce.
1943
MILESTONES
Johnson & Johnson chairman Robert Wood Johnson writes the J&J Credo, a statement of business principles that outlines the company's responsibilities to its stakeholders. 1944
DRIVERS
The International Monetary Fund and International Bank for Reconstruction and Development (later World Bank) are formed, to help maintain post-war stability. 1948
DRIVERS
The Universal Declaration of Human Rights is adopted by the United Nations General Assembly. 1956
DRIVERS
The UK Parliament passes the Clean Air Act, in response to London's Great Smog.
1958
MILESTONES
JK Galbraith publishes The Affluent Society, criticising the growth of consumerism and the rising disparity between "private opulence and public squalor". 1961
MILESTONES
Dwight D. Eisenhower warns of the corrupting influence of the "military-industrial complex", in his farewell address to the American nation.
1962
MILESTONES
The Silent Spring by Rachel Carson links agricultural pesticides to the damage of animal species and human health.
1963
DRIVERS
The Equal Pay Act is signed into law in the US, prohibiting wage discrimination between men and women.
1969
CORPORATE CONTROVERSIES
The Cuyahoga River in Ohio catches fire due to industrial pollution. The event leads to the Clean Water Act, the Great Lakes Water Quality Agreement and the creation of the US Environmental Protection Agency. 1970
MILESTONES
Milton Friedman publishes an article entitled The Social Responsibility of Business is to Increase its Profits. Friedman and other "Chicago school" economists go on to inspire the economic policies of Pinochet, Thatcher and Reagan.
1970
MILESTONES
The first Earth Day is held. An estimated 20 million people participate in peaceful demonstrations across the United States.
1972
DRIVERS
The Stockholm Declaration leads to the establishment of many national environmental protection agencies and the United Nations Environment Program (UNEP). In the same year, the Club of Rome publishes The Limits to Growth, predicting the collapse of civilisation due to growing population and declining natural resources. 1972
MILESTONES
Katharine Graham is appointed CEO of the Washington Post company, becoming the first female Fortune 500 CEO. 1974
CORPORATE CONTROVERSIES
War on Want publishes The Baby Killer, raising awareness of Nestlé's sales practices in the developing world.
1974
MILESTONES
The Avon Rubber Company agrees to become the subject of an independent social audit by the Public Interest Research Centre – the first report of its kind. The report reveals both positive and negative social impacts – in particular, the use of carcinogenic materials, which employees and unions were not aware of.
1976
MILESTONES
The 'Five Percent Club' is founded in Minneapolis-St. Paul, Minnesota. Companies including Dayton Corporation (later Target) and General Mills commit a proportion of their profits for philanthropy.
1982
MILESTONES
A group of Levi Strauss employees asks senior management if they can distribute leaflets about a mysterious new disease, AIDS, in company headquarters. Management agrees to join them, beginning over 30 years of support for fighting HIV/AIDS. 1982
CORPORATE CONTROVERSIES
Johnson & Johnson recalls 31 million bottles of Tylenol painkiller after seven people die from taking cyanide-laced capsules. J&J's response becomes a model of effective crisis management. 1984
CORPORATE CONTROVERSIES
The world's worst industrial disaster occurs in Bhopal, India. At least 30 tonnes of highly toxic gas released from Union Carbide pesticide plant leaves 10,000 dead and 300,000 injured.
1984
MILESTONES
Publication of Strategic Management: A Stakeholder Approach by R. Edward Freeman, considered the point at which Corporate Social Responsibility became part of mainstream management theory. 1985
DRIVERS
The Antarctic ozone hole is discovered by British and American scientists. Two years later, 24 countries agree the Montreal Protocol on phasing out ozone-depleting chemicals.
1986
CORPORATE CONTROVERSIES
Barclays Bank withdraws from South Africa, following student-led anti-Apartheid boycotts. Protesters in the USA, Netherlands and Britain also target Royal Dutch Shell.
1987
MILESTONES
The UN's Brundtland Commission reports on critical environmental and development problems around the world, and defines sustainable development as "development that meets the needs of the present without compromising the ability of future generations to meet their own needs."
1989
CORPORATE CONTROVERSIES
Exxon Valdez oil tanker runs aground in Prince William Sound, Alaska, spilling 11 million gallons of crude oil into the sea. 1991
OUR HISTORY
Community Affairs Briefing is launched, a regular publication on corporate responsibility news. It later becomes the Corporate Citizenship Briefing and is the longest-running regular publication on responsible and sustainable business issues.
1991
DRIVERS
Sweden becomes the first nation to enact a carbon tax.
1992
DRIVERS
172 governments participate in the Rio Earth Summit, resulting in an agreement on the United Nations Framework Convention on Climate Change.
1994
MILESTONES
Interface founder and Chairman, Ray Anderson, has an "epiphany" moment, setting his carpet company on its sustainability journey. 1994
OUR HISTORY
LBG, the global standard for measuring corporate community investment, is founded by a group of six London-based companies. LBG continues to be managed by businesses for businesses, co-ordinated by Corporate Citizenship, leading and shaping the way businesses deliver impact, with a membership of 150+ international companies.
1995
CORPORATE CONTROVERSIES
Royal Dutch Shell faces controversies over the execution of the "Ogoni Nine" by the Nigerian military, and the decommissioning of the Brent Spar storage buoy in the North Sea. The company publishes its first sustainability report, "Profit and Principles – does there have to be a choice?", three years later. 1996
MILESTONES
Unilever launches its first Environment Report and establishes an external Environmental Advisory Group.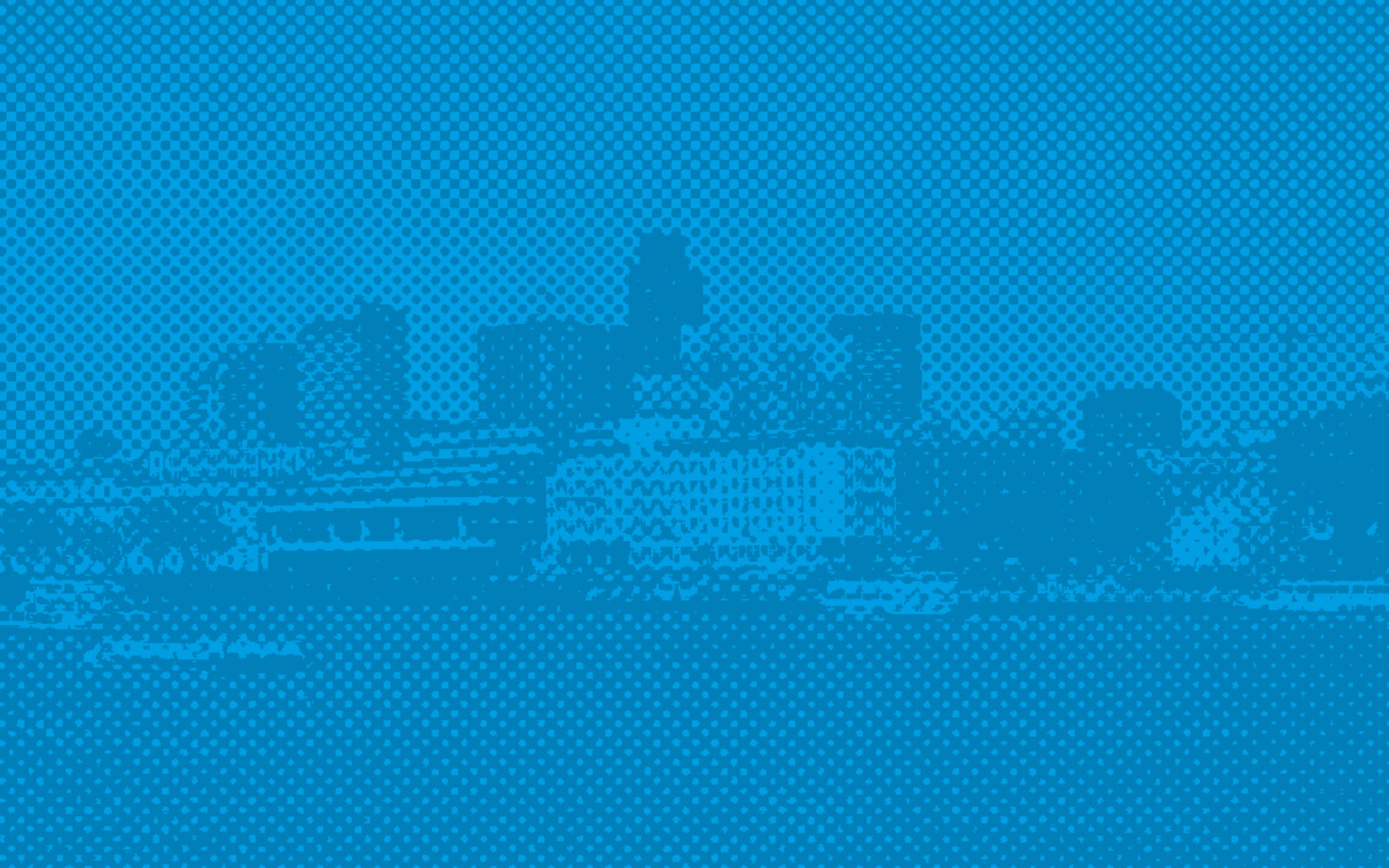 1997
OUR HISTORY
David Logan and Mike Tuffrey found The Corporate Citizenship Company in London.
1997
DRIVERS
Kyoto Protocol adopted by the US and 121 other nations, but not ratified by US Congress. American industry predicts "disaster" if CO2 reductions are enforced, but environmentalists are dissatisfied with the weak goals of the treaty. 1998
DRIVERS
46 US states settle lawsuits against the tobacco industry, agreeing the four largest US tobacco companies would be exempt from private liability over harm caused by tobacco if they agreed to amend their marketing practices and pay compensation to the states for medical costs.
1999
MILESTONES
The Dow Jones Sustainability Indices (DJSI) are launched, becoming the first mainstream sustainable investment indices. 2000
MILESTONES
The United Nations Global Compact is launched by Secretary-General Kofi Annan, in front of 44 business CEOs and 20 heads of civil society organisations.
2000
DRIVERS
The United Nations Global Compact is launched by Secretary-General Kofi Annan, in front of 44 business CEOs and 20 heads of civil society organisations. 2000
MILESTONES
The first full version of the Global Reporting Initiative's Sustainability Reporting Guidelines is released. 2000
OUR HISTORY
The SMART Company is founded in London by Amanda Jordan and acquired by Chime Communications the following year. 2001
CORPORATE CONTROVERSIES
American energy firm Enron is revealed to have lied about profits and concealed its debts, leading to investor withdrawal and the company's consequent bankruptcy, as well as the dissolution of accounting firm Arthur Andersen. 2002
MILESTONES
The Johannesburg Stock Exchange becomes the world's first exchange to require listed companies to report on sustainability.
2002
MILESTONES
The Extractive Industries Transparency Initiative is launched. Its aim is to increase transparency over payments and revenues in the extractive sector. 2003
MILESTONES
Companies respond to the first Carbon Disclosure Project (CDP) survey, which mobilises investors to demand the disclosure of data on corporate carbon emissions.
2004
OUR HISTORY
The Corporate Citizenship Company begins its global expansion, with its first international office in New York.
2006
DRIVERS
California imposes a cap on greenhouse gas emissions, the first state in the US to do so. The following year, the EU agrees to cut CO2 emissions by 20% by 2020, compared to 1990 levels. 2002
MILESTONES
"Creating Shared Value" is introduced as a business concept by Michael E. Porter and Mark R. Kramer, in an article in Harvard Business Review. 2007
OUR HISTORY
The Corporate Citizenship Company becomes part of the Chime family, merging with the SMART Company to become Corporate Citizenship.
2008
DRIVERS
Lehman Brothers becomes the first major bank to collapse since the beginning of the credit crisis, bringing excessive risk-taking by banks into the limelight.
2010
CORPORATE CONTROVERSIES
An explosion on the Deepwater Horizon drilling rig in the Gulf of Mexico kills 11 and badly injures 17. About 206 million gallons of oil spill, devastating fragile coastal environments from Louisiana to Florida. BP's CEO, Tony Hayward, is replaced following sustained criticism of his conduct by Congress and President Barack Obama.
2011
MILESTONES
The United Nations Guiding Principles on Business and Human Rights are established by UN Special Representative John Ruggie, setting a global standard for preventing and addressing the risk of human rights abuse linked to business activity.
2011
OUR HISTORY
Research by Corporate Citizenship identifies tax as an emerging corporate responsibility issue.
2011
DRIVERS
The Occupy Wall Street Movement converges on New York's financial district to protest economic inequality. "We are the 99%" becomes a rallying cry.
2011
MILESTONES
Greenpeace suspends its campaign against Singaporean palm oil producer Golden Agri-Resources (GAR), commending the company for its new sustainability commitments. Several of GAR's multinational clients resume their purchases. 2012
CORPORATE CONTROVERSIES
An investigation reveals that Starbucks paid just £8.6 million in corporation tax in the UK over 14 years, reporting losses to avoid such tax, while telling investors it was profitable.
2013
OUR HISTORY
Corporate Citizenship opens its third international office, in Singapore.
2013
CORPORATE CONTROVERSIES
The Rana Plaza garment factory in Bangladesh collapses, killing over 1,100 people and leading to widespread criticism of international firms for the perceived lack of action to improve working conditions.
2014
MILESTONES
The EU issues a Directive on non-financial reporting, requiring disclosure on environmental, social and governance matters. EU member states must transpose the Directive into law by the end of 2016.
2014
MILESTONES
UK mining company Glencore becomes the final FTSE 100 Company to appoint a woman director to its board.
2014
DRIVERS
Singapore enacts the Transboundary Haze Pollution Act, permitting the government to criminalise companies for environmental pollution.
2014
MILESTONES
India's "CSR law" requires companies to give 2% of their profits to social causes.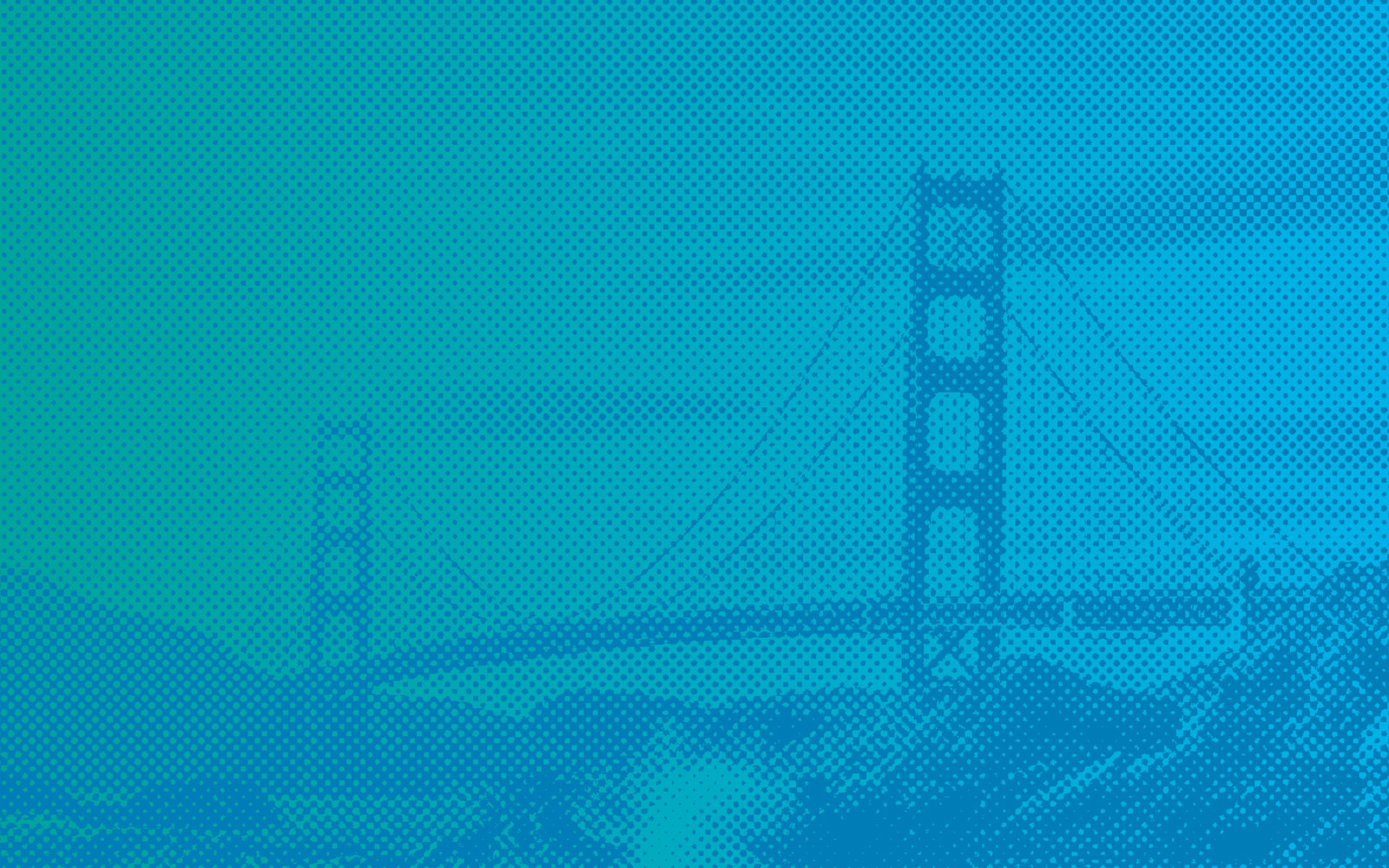 2014
OUR HISTORY
Corporate Citizenship expands to the West Coast of the United States, opening an office in San Francisco.
2015
MILESTONES
The UK Modern Slavery Act is passed. It includes a clause requiring all large companies to publish an annual statement on the measures they are taking to address the risk of modern slavery in their supply chains.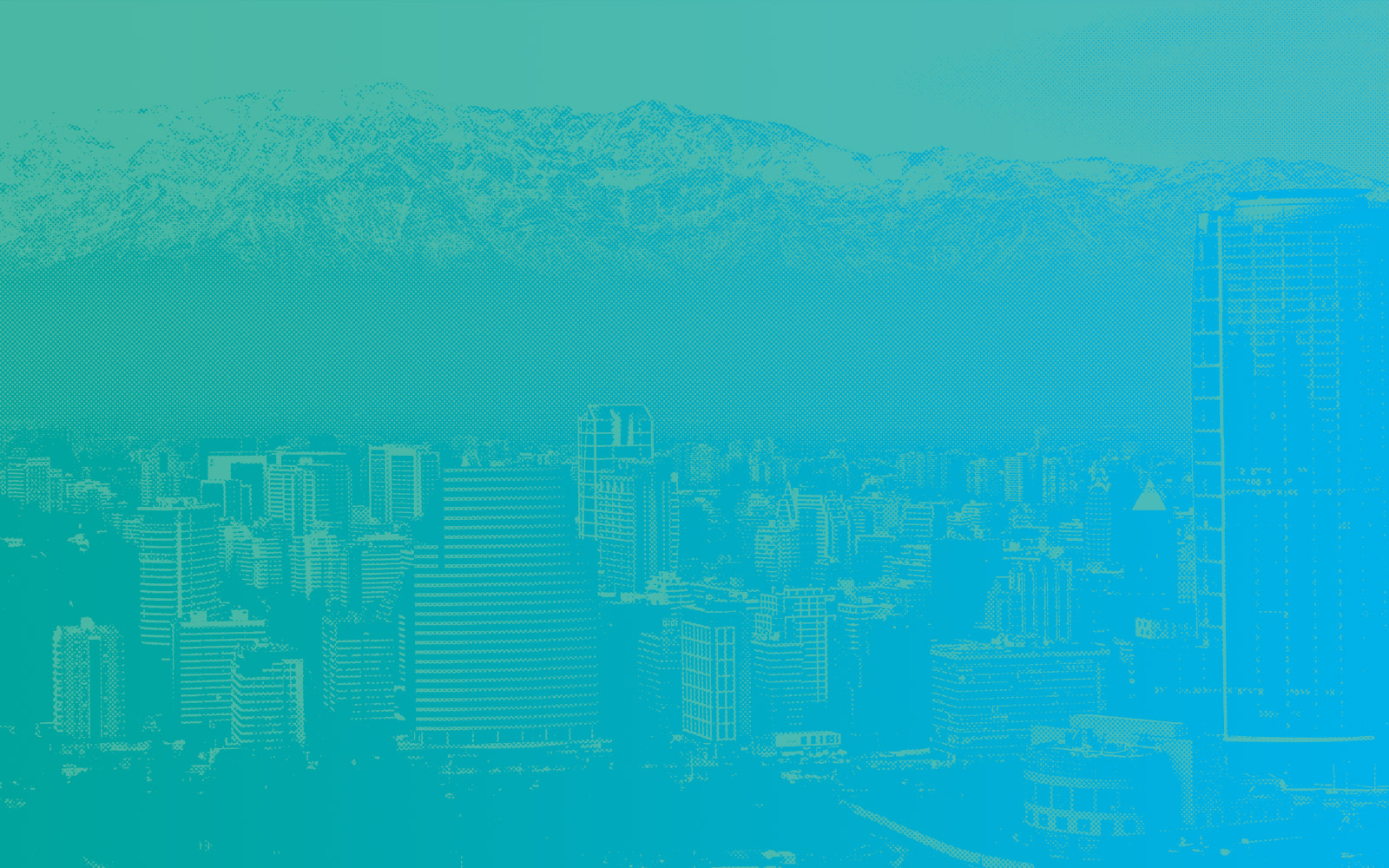 2015
OUR HISTORY
Corporate Citizenship reaches its fourth continent, with the opening of its fifth international office, in Santiago, Chile. 2015
DRIVERS
The Paris Climate Agreement sets a global goal of limiting global warming to below 2°C
2015
MILESTONES
The UN's Sustainable Development Goals are launched, emphasising for the first time the role of business in achieving the global development agenda.
2016
MILESTONES
The Standing Rock Sioux tribe's fight over an oil pipeline in North Dakota becomes a US national movement.
2016
OUR HISTORY
Corporate Citizenship opens an office in Melbourne, Australia – its sixth globally.
2016
DRIVERS
Larry Fink, the CEO of asset management firm BlackRock, writes to company CEOs, stressing the real and quantifiable impacts of environmental, social and governance (ESG) issues. He calls on them to lay out to shareholders a strategic framework for long-term value creation. Meanwhile, a survey of global managed assets finds that 26% now integrate ESG aspects. 2017
DRIVERS
President Trump announces the United States' withdrawal from the Paris Agreement. The nineteen other members of the G20 re-affirm their commitment.
2017
OUR HISTORY
Corporate Citizenship celebrates its 20th anniversary.
2017
MILESTONES
The UK introduces mandatory reporting on the gender pay gap, applying to all companies with more than 250 employees in the UK.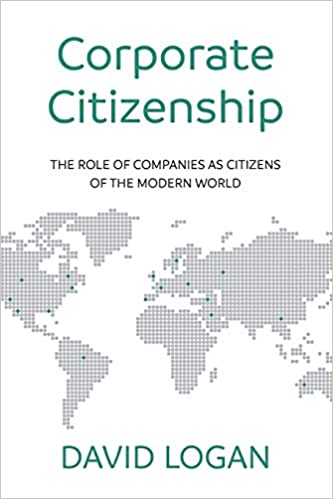 2019
OUR HISTORY
David Logan, Co-founding Director, publishes Corporate Citizenship: The Role of Companies as Citizens of the Modern World, with views on how and why companies must step up as good citizens and use their power and influence to help humanity face the challenges of the future..
2021
OUR HISTORY
Jan 2021 London Benchmarking Group (LBG), our industry recognised societal impact framework and network, rebranded to Business for Societal Impact (B4SI), to better reflect its role in meeting the changing nature of business involvement in society and the increasing global footprint of the network.
2021
OUR HISTORY
Corporate Citizenship has been acquired by SLR, a global leader in environmental and advisory solutions.
The next 20 years in responsible business.
Corporate Citizenship Ltd. has drawn on its futures database to consider what might be the most significant developments for responsible business in the next twenty years. We also worked with Dr. Tim Jones of Future Agenda, providing a suitable context to how we need to change as an organisation to better support our clients.
The following is one possible future we can envisage…
2020s
Globalisation continues despite backlash and growing nationalist sentiment. In the UK, new social and environmental regulations, including human rights legislation and policies to tackle climate change, come into effect following the withdrawal from the European Union.
The US goes back to the polls for Presidential elections. Climate change emerges as one of the prominent points of discussion and a key dividing factor in the Presidential campaigns.
Rapid growth in emerging markets challenges traditional institutions and business models. New multinationals from developing nations prompt a broader understanding of responsible and sustainable business practices, seen from different cultural perspectives.
As Millennials hit middle age, "conscious consumption", in which consumers only buy products that demonstrate responsibility throughout the value chain, becomes the mainstream. This trend forces companies to be transparent on their value chain impacts and actively improve their corporate responsibility record.
Satellite and drone technology is used to monitor and validate scientific findings in areas previously deemed inaccessible, adding to mounting evidence on ecological impacts collected by governments, communities and corporations.
Businesses and regulators increasingly introduce formal quotas required for gender, racial and ethnic diversity, but the pace of change continues to frustrate campaigners.
Companies increasingly utilise big data and information about customers, exacerbating fears over data privacy and cybersecurity. Misuse of customer information by corporates and a failure to provide adequate protection leads to corporate scandals. Consumers demand greater responsibility in the use of data by corporates.
Air quality as a health issue forces governments around the world to take firmer action on polluting activities. This has the secondary positive effect of tackling climate change with policy turning towards energy efficiency and clean energies. More companies follow France & UK in setting targets for electric car use by 2040.

 

Click here to read more
2030s
The deadline for achieving the Sustainable Development Goals is reached with mixed results. Global ambition to meet the remaining social and environmental challenges and to tackle new emerging issues is high with new long-term goals being established.
Developed nations are forced to adapt to the challenges and opportunities of an ageing workforce, and businesses invest in re-skilling older workers. Ageing populations combined with new emerging health fears surrounding antibiotic resistant bacteria create new public health and business challenges.
With extreme pressures on resources and intensified impacts of climate change there will be greater calls for companies to pay the 'true cost' of their environmental impacts. Demand for a global price on carbon back on the table.
Peak oil and the increasing cost-competitiveness of renewables spur the transition away from fossil fuels and towards a low-carbon economy.
The rise of blockchain technology creates new products and services whilst also providing a new tool for consumers to find information about products, driving deeper corporate transparency.
Institutional investors fully integrate environmental, social and governance considerations into their portfolio management, leading to widespread reallocation of investment towards sustainable and low carbon opportunities.
Secure long-term employment gives way to automation, AI (artificial intelligence) and a growing "gig economy", posing questions around the role of corporates as job-creators and the rights different types of workers should have. Regulators will attempt to keep pace with fast-moving technological advances, including the possibility of income tax for robot workers.