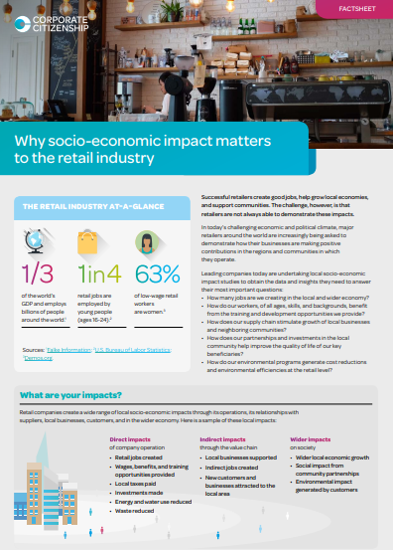 April 2018
The launch of the UN Global Goals marks a new acceptance of business as part of the solution, and not always the problem. Corporate Citizenship's Impact for Change approach helps companies to answer the following questions:
Which business impacts matter the most for development?
How does business convince key stakeholders that it makes a meaningful contribution?
What models of partnership are most effective in scaling positive change?
Can innovation in products, services or business models help to tap into new markets while addressing a vital need?
See how these questions are applied and why socio-economic impact measurement matters to the retail industry.