Overview
Companies are faced with a large and growing number of external rankings, standards and awards that all measure aspects of sustainability and corporate responsibility. Increasingly, investor indices and ratings firms assess companies based on their environmental, social and governance (ESG) performance. Assessments such as DJSI, CDP, MSCI, ISS and Sustainalytics apply unique and sometimes conflicting methodologies to the task.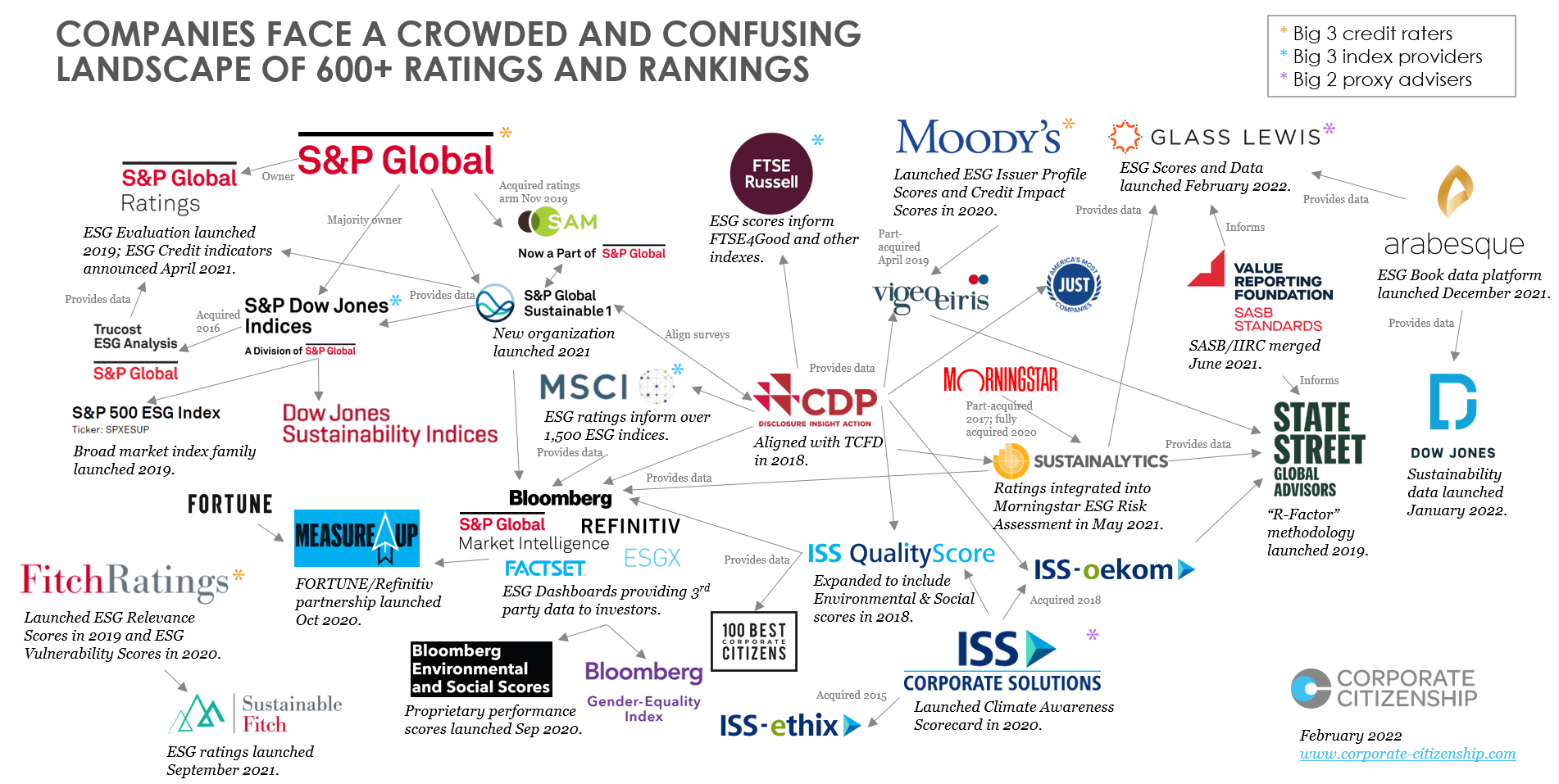 Meanwhile, companies are increasingly faced with issue-specific assessments – from CDP's carbon, water and forest ratings, to scorecards on human rights, access to nutrition and many more. And media organisations like Forbes, Barron's, JUST Capital and Corporate Knights all publish front-page rankings of "most sustainable" companies and "best corporate citizens".
How we support our clients
The proliferation of rankings and reporting standards means prioritisation is essential. Companies must identify the initiatives that will add greatest value to their business. There are five key steps which companies should take to unlock the real value of taking part in rankings, standards and awards:
Identify objectives: what value do you want to get out of the process? Different ratings serve different purposes and every company has unique issues and drivers that will determine which are most relevant to them.
Map out your landscape: relevant initiatives will be different for every company, depending on its industry, stakeholders and geographic location. Companies need to find credible initiatives which address their most material issues - with a focus on improving core performance. Drawing on the Corporate Citizenship database, we can help companies to understand their options.
Choose your targets: all initiatives demand time and resources, and many also come with an entry cost. Whether you manage the process internally, or with the support of an expert third party, effective engagement requires prioritising initiatives and selecting those that will best help you meet your objectives.
Make a winning submission: the process of entry is the key to unlocking the real value. The real prize is not in winning, but in deriving benefits to the business from your submission.
Review the outcomes: use the knowledge gained during the entry process to evaluate your policies and strategy, and drive future improvements. This might include gaps identified in the issues addressed; lessons for internal engagement, and insights into competitor performance and stakeholder expectations.
For more on Corporate Citizenship's DJSI services, click here.