Creating long-term value and business resilience
As expectations from investors, customers, talent and the public continue to rise, businesses are under pressure to anticipate and respond to a growing range of environmental, social and governance (ESG) risks and opportunities.
A business strategy that integrates ESG throughout the operations is therefore now essential to creating an organisation that can thrive in the long-term.
With more than two decades' experience in developing and implementing effective sustainability strategies, we work with clients on an ongoing as well as project-basis to embed new ways of working into their culture and operational processes, making sure that change is impactful and sticks.
Abbott Global Citizenship Strategy
How we support our clients
 Horizon scanning to identifying emerging trends
Conducting ESG materiality assessments across entire value chains 
Embedding sustainability priorities into business strategy and governance processes
Setting meaningful performance measures
Benchmarking against standards, peers and competitors 
Driving continuous improvement
Driving excellence in data tracking that underpin disclosures
Learn how Corporate Citizenship can help you grow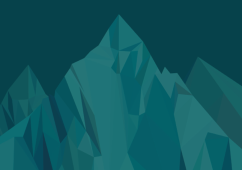 This paper sets out how any organisation can review, refresh and relaunch a corporate responsibility and sustainability strategy that delivers value for the business and society. The content covers strategy development, engaging senior colleagues, implementation and developing resilience for the future.